Please see below a selection of jobs our boys and girls have taken part in recently.
02nd May 2018
Action for Children
Tia and Charlie both feature in this Action for Children advert
01st May 2018
John Lewis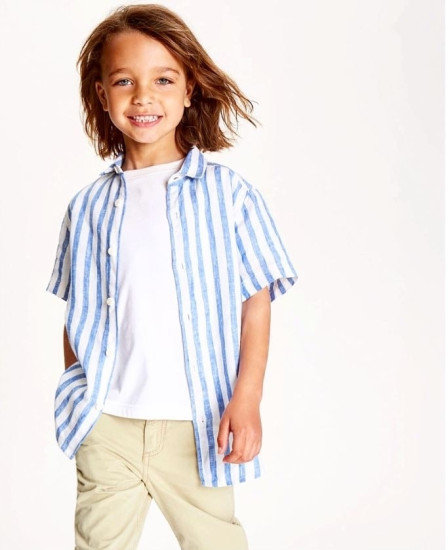 Camden has been shooting lots lately for John Lewis.
Here's what his mum had to say about his most recent shoot; 'Camden's shoot was fab again, we love that he's getting regular work with John Lewis, it's so good for him.'
01st May 2018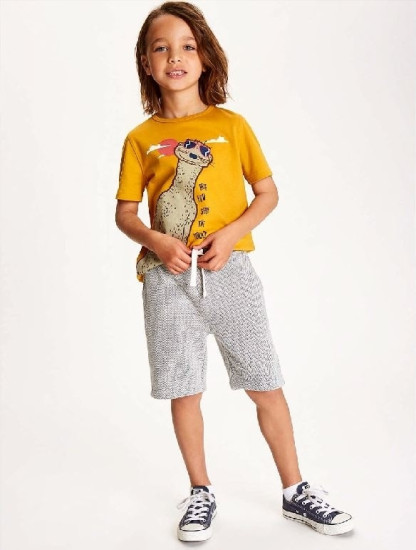 01st May 2018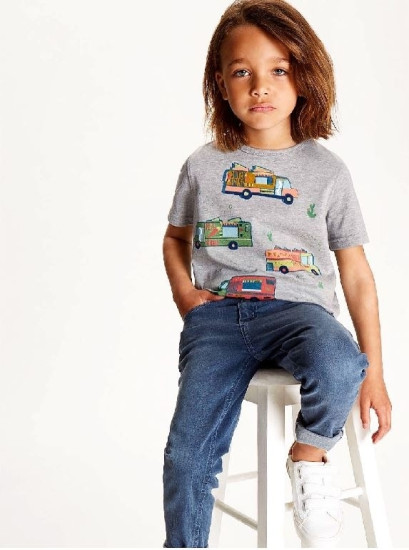 01st May 2018
Fearne for Boots Mini Club
Here are some recently released images of James F-J from his shoot with Fearne Cotton for Boots Mini Club!
01st May 2018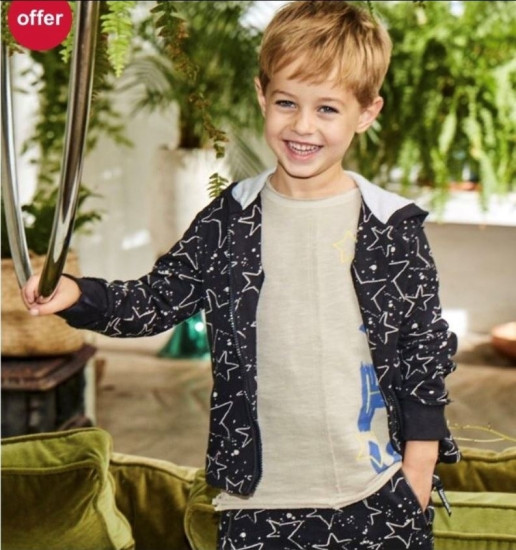 01st May 2018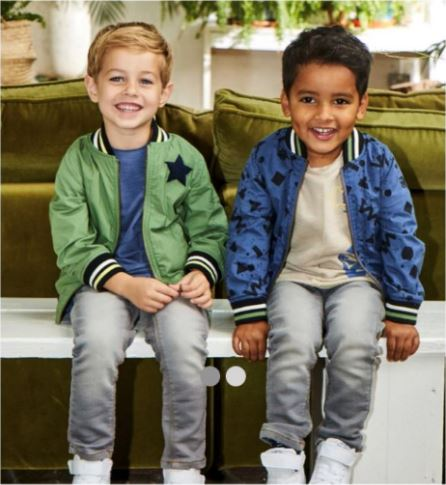 01st May 2018
Danny Boyle Film Karma has been busy filming a cast role for an untitled Danny Boyle feature film recently.
His mum let us know how it went: 'Everything went perfectly well! Danny is extremely pleased with Karma, in between driving to different locations and changes he performed extremely well. The lead, Himesh Patel, was there too and said he wishes he was as talented as Karma at his age! Himesh and Karma were jamming together before their scene and it was a magical moment. Danny said Karma is perfect and Richard Curtis was walking around with a huge smile too! We are so proud of our Karma, we can't wait until the film comes out. Many thanks for this amazing experience!'.
01st May 2018
Under Armour for JD Sports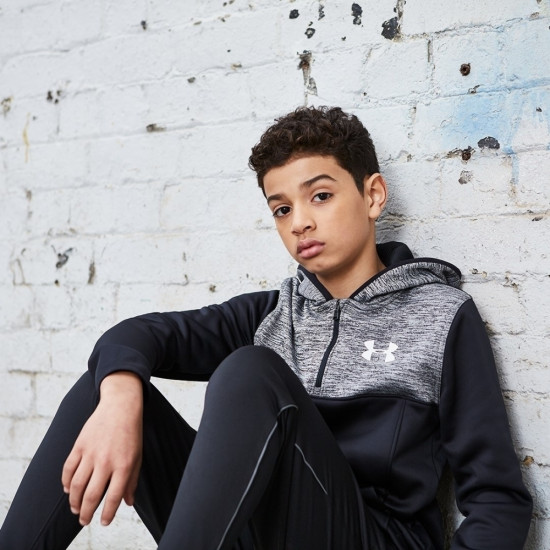 Leonardo has been spotted on posters in store at JD Sports for the Under Armour campaign he shot a few months ago!
His mum said 'It looks fab!'
01st May 2018
Aster Group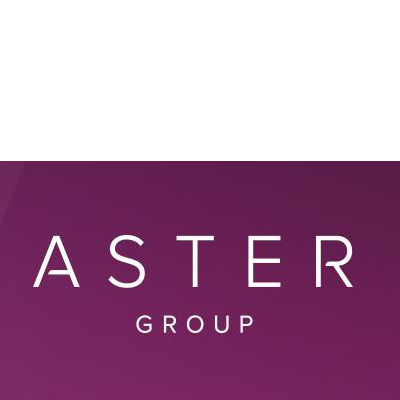 Baby Isabella-Rose shot for an Aster Group video last month.
Her mum said 'The shoot went very well, the crew were very nice and accommodating. As it was Isabella-Rose's first shoot they were very patient and gave her an opportunity to get used to the other actors and set. Great fun was had by all and we can't wait to see the video!'
01st May 2018
Wickes
Amelie F's mum recently spotted her in the Wickes TV ad she shot for!
She said 'It's great, thank you so much for the opportunity. It was a fabulous experience for her and one I'm sure we will always talk about!'
26th April 2018
Tesco Toys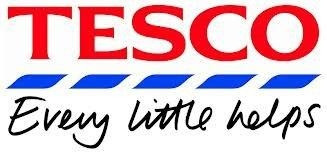 Lucca recently took part in a shoot for Tesco Toys.
His mum said 'It was amazing, Lucca loved it, it was a quick shoot playing a game with a gorgeous girl called Lucy.'
26th April 2018
TUI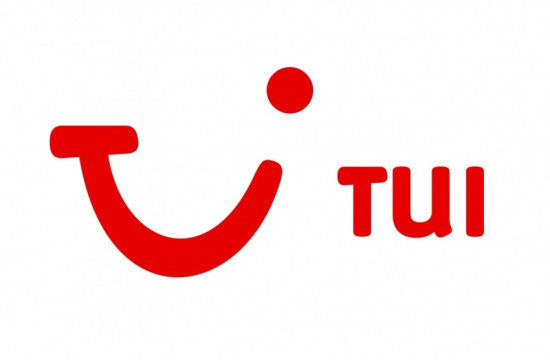 Florence and Luca just came back from what can only be described as every child's dream job...one of a lifetime...shooting for a week in Disneyworld Florida for TUI!!!
Florence's mum said 'What an experience for Florence and Luca! (And us mums!) Florence was on cloud 9 from the minute we arrived and that didn't dwindle for the whole week! Considering her young age and the fact that it was her first ever job, I'd say she took it all in her stride. Her personal highlight, when I've asked her since the trip, was meeting Mickey and Minnie outside the castle on the first day! The First Choice/TUI crew and other cast really looked after the children and the bonds they formed were fantastic. Everything was kept in good humour, both on and off set, and us mums were constantly reassured of what a great job was being done by Florence and Luca. They had so much fun living out every child's dream and did us all very proud! A once in a lifetime job that neither Florence, nor I, will ever forget. Thank you so much for giving her the platform to achieve it.'
Luca's mum added 'Our whole experience in Orlando Florida was amazing, everyone was so nice and friendly and got on so well. Luca was so excited he couldn't wait for this wonderful experience to begin! The cast members were lovely and it felt like we already knew each other. Luca and Florence got on really well and formed a great bond with one another. We received so much positive feedback from the TUI crew, Disney UK crew and Disney Orlando crew. We were told by all of them that they were two of the best behaved children that they have ever worked with, which meant the world to us and made us even prouder! A dream job and and an amazing experience that we will never forget. I would also like to thank Gemma at Bonnie & Betty for being amazing throughout the whole lead up to the trip, always there to answer my queries. I will never forget the phone call when you rang to tell me Luca got the job! I hope he has done you guys proud!'.
26th April 2018
BBC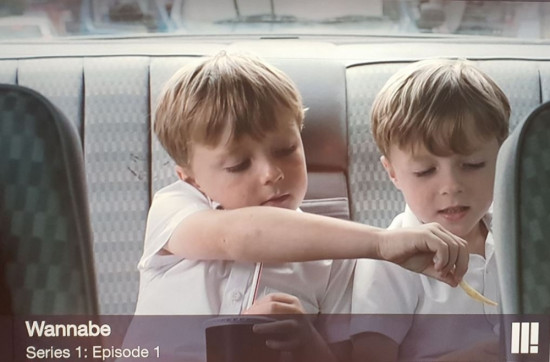 The Madigan twins Frank and Jack are currently appearing in Wannabe on BBC Three!
Check it out - it is hilarious!